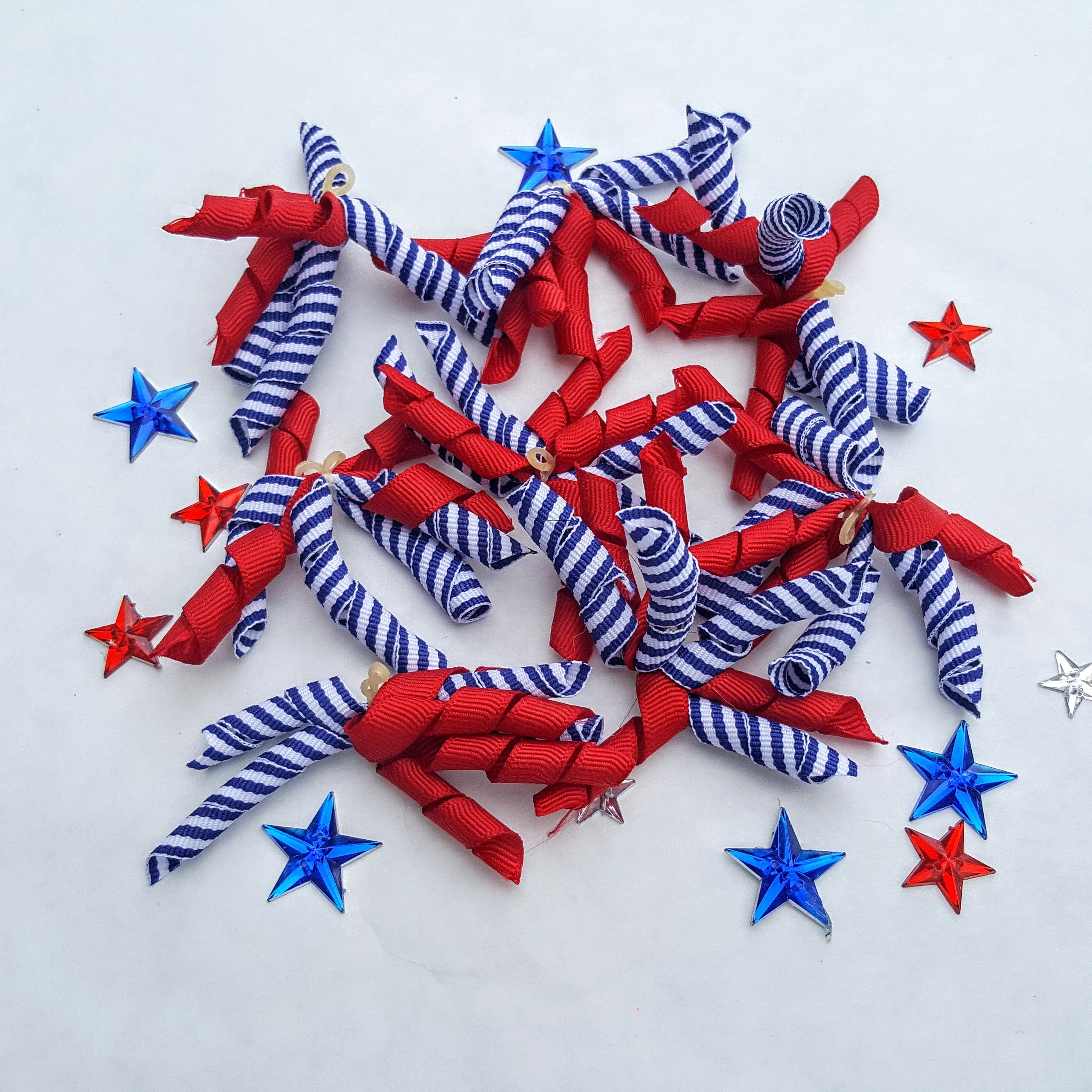 Hurry! These won't last! After I filled my standing orders, I did have some patriotic bows to list in my store. But, supplies are limited. These bows are all ready to ship immediately so there is still plenty of time to get them for the 4th of July.
I have plenty of small, puppy size bows in stock. Not as many medium and very few of these korker bows. Everyone loves the korkers. I'm going to include korkers in my regular grooming assortments now. https://aurorabows.com/listing/65411401/dog-grooming-bows-huge-colorful
The weather has been uncooperative for many new product photos. But, that is at the top of my list. I want to thank all my customers who have left wonderful feedback for me on Etsy. It thrills me to know that you like my bows so much. I tresure each and every picture of a pup with my bows. 
My shop may go on vacation for a few weeks in July while I travel to Texas on business. Be sure to stock up on summer bows before July!
Groomers, would you like to have a auto ship/subscription option? I've been scheming about this for a while. It would save you the effort of ordering and deciding on what to get when. Holiday and seasonal bows would automatically ship with your order depending on which option you wanted. If this is something of interest to enough people, I will continue to pursue it!